Start planting Meditation & Restorative seeds…
Designed to give you a taste of the many different ways that meditation and restorative practices can be experienced, think of these seeds as a "sampler pack" – an opportunity to try any approach that appeals to you and see what you think. The goal is to help you discover the approach that fits you best.  Each class is a full practice experience.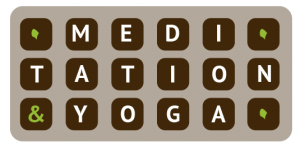 ONE-HOUR SEED CLASS Pricing 

Single Class:  $18 (updating)

 

30-MINUTE MEDITATION SEED CLASS Pricing 

Single Class/ Drop-in:  $10
4-pack:  $35  ($8.75 per class)


Most of the opportunities on this page are one-hour classes.  You can mix-and-match ANY of the one-hour Meditation, Yoga, and Mindfulness You Can Use  SEED Classes with your one-hour pass. You have 3 months to use the passes in your selected pack (call Linda directly if you need an extension).  Sorry, but we cannot mix/match the one-hour passes with the 30-minute passes (or vice-versa) at this time.
Meditation & Contemplative Yoga SEED CLASS Descriptions (in alphabetical order) appear below. 
This is a complete list of our capabilities.  A selection of these classes is offered at any one time.  Let us know if there is something that interests you, but is not on the schedule.  We want to serve your needs as best we can.
Classes with an asterisk (*) are 30-minutes.


Be Grateful – A

 Heart-Centered 

Meditation*
(30 minutes)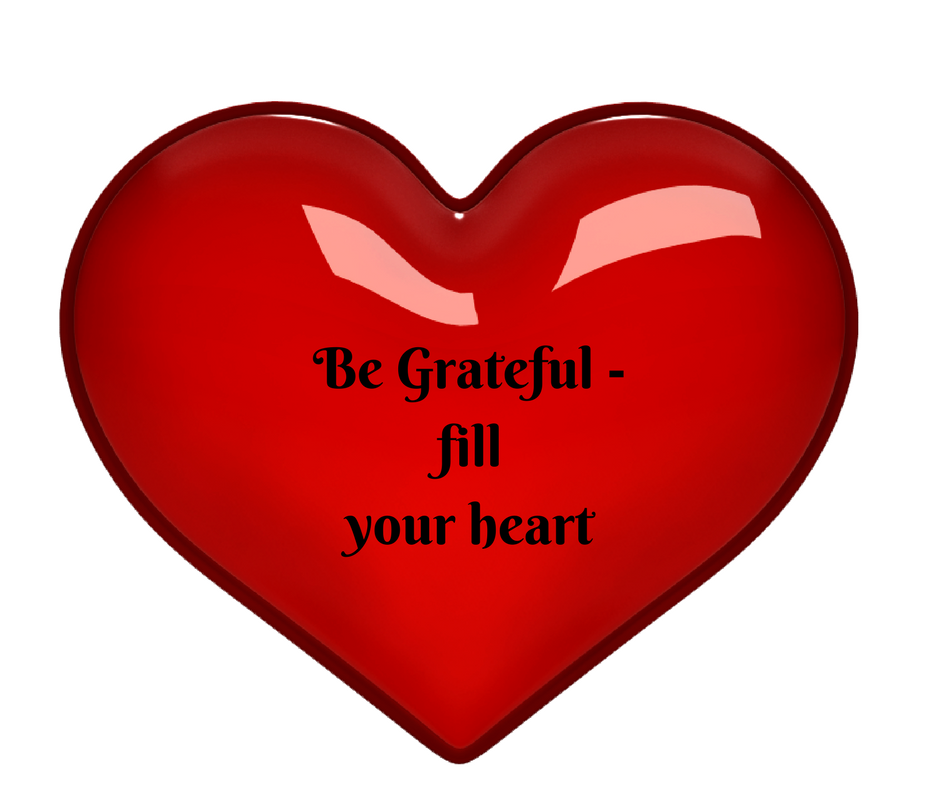 Get in touch with your HEART.  Experience a guided meditation designed to help you embody what is right and good in you, and in your life.  This is not just a "feel good – be happy" exercise; doing this does not make all the "bad" go away.  Recent research, however, has clearly demonstrated the value of gratitude journaling, and a habit of spending some time every day identifying and appreciating the good that surrounds you increases your ability to be resilient when times are difficult.  As humans, our energy flows where our thoughts go (and vice versa), so when you make it a point to practice active appreciation, you expand your thoughts and widen your perspective.
"When you appreciate the good, the good appreciates."
~ Tal Ben-Shahar
C.A.L.M. Guided Imagery Meditation
(60 minutes)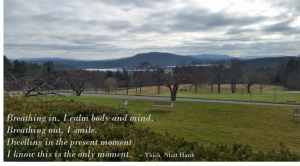 Center. Accept. Love. Melt.  C.A.L.M.  One way to achieve a calm state through meditation is with the use of guided imagery.  You will be led into a quiet, meditative state – and then taken on a journey.  Perhaps to the ocean, or maybe a forest stream – or somewhere else entirely.  And in that tranquil setting, you will train your mind to observe and then visit the calm that exists underneath the surface activity.  Settling in, you will be free to practice watching your thoughts float by, without getting caught up in them.  Refreshed, you will be brought back to the present moment.
Candle Flame Meditation*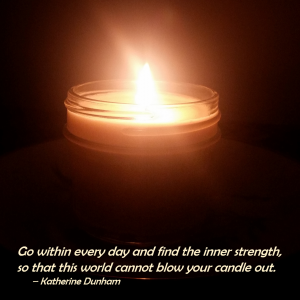 If you have a fireplace, wood stove, or outdoor fire pit – or if you have candles around your house – then you already know how mesmerizing and almost hypnotic a flame can be.  There seems to be something metaphysical, almost spiritual, about how staring at a flame affects your mind, body and spirit.  Using a candle in meditation is a wonderful way to help you improve concentration and focus, as well as deepen your meditative experience.  Your eyes will become still as your peripheral vision fades (there is a scientific reason for this).  Eyes focused on the flame may cause some tears to flow – that's okay!  The process helps to naturally remove dirt and blockages on the surface of your eyes and cleanse the tear glands.  A combination of mindfulness meditation, guided imagery meditation, and contemplative approaches will be explored.  Who knew you could do so much with a candle?
Chakra Meditation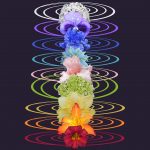 Just as there are 7 colors in the rainbow, 7 levels of consciousness, 7 ages of man and 7 notes on the western scale – there are 7 major chakras in the human body. They are located along the spine and up into the head and can be activated and balanced with chakra meditation.  When all channels are open, energy flows through them, bringing us to a state of harmony within. And when we interact with the world from this place, we sow seeds of harmony, love and light instead of anger and fear.
Demystifying Yoga – The Basics
If you are an absolute Yoga neophyte – or someone who might be coming back to Yoga after some time away – this class is designed for YOU.  This is all about the BASICS.  Learn about the origins of Yoga, discover some of the many different variations that are available, and hear about the benefits of consistent practice.  You will have the opportunity to try some basic poses and learn their names.  Adjustments will be offered for each pose to suit all types of bodies.  This class will help prepare you to make informed choices about what kinds of yoga might appeal to you, and give you some tools and background so that you feel more comfortable walking into your first yoga class.
Loving Kindness Meditation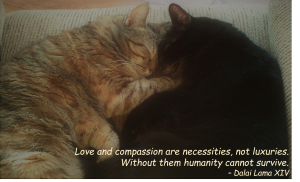 A "loving-kindness" practice – also referred to as "metta" – is a kind of meditation that involves actively generating and then directing a capacity for love, kindness, and compassion towards yourself and others.  In our offering, you will be led through a series of phrases to help you connect with warm feelings and thoughts towards your "self." When you are ready, you'll be guided to serve those feelings outward.  Research into the science and benefits of this ancient practice is finally catching up to what Buddhist practitioners have known all along, showing strong links with resilience, feelings of happiness, optimism and curiosity, and less self-criticism, as well as other positive life changes.  Come and practice with us!
Mandala Creation & Meditation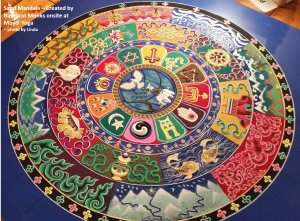 Circles.  We are fascinated by them and drawn to them.  They appear all throughout nature.  Around the world, a circle is considered a universal stage of artistic development for children.  For thousands of years, mandalas (Sanskrit for "sacred symbols") have been used for meditation, prayer, healing, psychology (C. Jung) and art therapy (J. Kellogg).  Inside the circle of a mandala, the balanced visual elements symbolize unity and harmony.  In this class, you will learn interesting facts about mandalas, and then you will have the opportunity to create (or color) a mandala of your own.  All necessary art supplies will be provided.  No artistic ability necessary – this class is all about the process.  As you create your mandala from a meditative state, you "go into" it – and it becomes a part of you.  And in this process, you can learn a lot about yourself.  Come and share an hour of peace with this wonderful ancient symbol.
Note:  Our focus is on creation and meditation.  And while the experience can be therapeutic for some, we are not art therapists and make no such claims. 
Mindful Walking (Walking Meditation)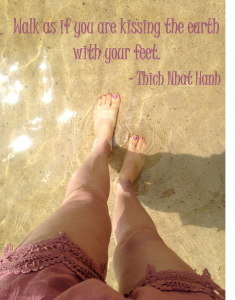 When was the last time you paid attention to how you walked on this earth?  Did you notice how every part of your body is involved?  The mechanics of walking are magnificent – and something we take for granted.  What other senses do you use to stay balanced?  What do you notice when you slow down your pace?  A Mindful Walking practice brings you closer to nature as well as to your body.  As you walk and become increasingly aware of what is happening in the moment, the mind grows quieter. You will learn to connect more deeply and more meaningfully with your environment as you begin to realize – and then appreciate – how your body is moving and interacting with the space and world around you.  Come and experience Skippack as you've never seen it, even if you have always lived here.
In the first part of this class, you will be guided on a mindful walk OUTSIDE (taking weather into consideration).  With mindful walking, it is not the distance covered but the deliberateness and intention of the experience that is most important.  Then you will come back inside to share what the experience was like for you, and close with a meditation.
Note:  Please dress appropriately for the weather –Your body should feel comfy and cozy, and your feet need to be adequately supported.  There may be an opportunity to go barefoot!
Pranayama (breath work) Meditation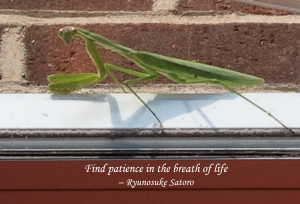 Prana is the universal life force or energy shared by all beings. Our breath is the most direct and immediate source of prana, and is a bridge connecting our bodies and our minds. This fusion of meditation and pranayama cultivates awareness by hyper-oxygenating your blood. When in this state, your body tingles and your mind feels calm, open, and clear. This practice has been shown to radically alter brain chemistry, leaving you like you are ready for anything.

"Self care is not selfish.  You cannot serve from an empty vessel." – Eleanor Brownn
Rest. Restore. Replenish.
Join us in a special class designed to relieve stress, still your mind, and calm your body.  You will feel hugged and cared for as you enjoy this blend of mindfulness, meditation, and supported positions lovingly borrowed from restorative yoga.  You will spend the entire time seated or lying down in poses that allow you to wind down and open up mentally and physically. Your body will be fully supported with blankets, bolsters, pillows, cushions and foam blocks so that your muscles are able to fully release any tension you have accumulated. You will feel held, nurtured, and safe. Guided meditation will be interwoven to further enhance the experience. The quiet nature, deep breathing and calming postures of restorative yoga gives your whole being permission to relax deeply, bringing your central nervous system back into balance with a sense of healing and recuperation.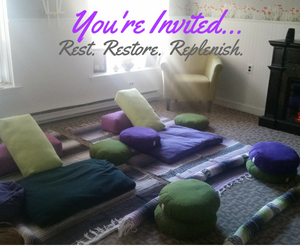 Here's what people are saying…
"Wednesday night has become a sacred practice for me. I find the more I honor my body by experiencing restorative, the easier my spirit becomes.  I am restored and recharged for the remainder of the week.  The healing and peace I have found has spread into all areas of my life like ripples in a pond." – Marcia
"I thought I knew how to relax until I felt the total release I experience during restorative yoga.  When I really let go I feel like I am melting into the floor.  Now I don't miss a session and I go every week.  Jamey has a gift for knowing just what small adjustments are needed in any pose to help you feel supported, secure, and able to relax into position." – Wendy
Sacred Object Meditation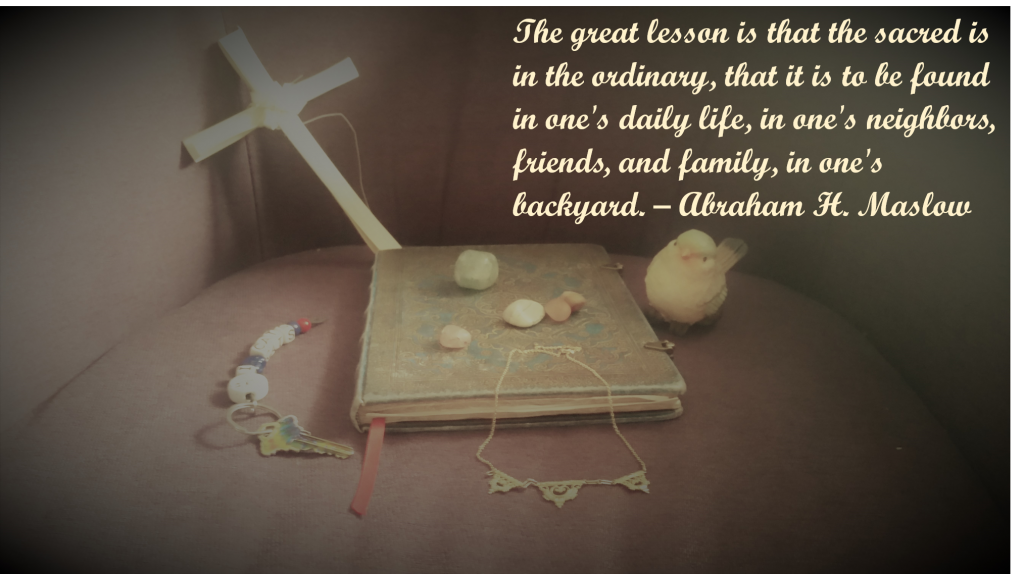 In this day and age, we are constantly bombarded by all kinds of stimuli.  It seems that so many things demand our immediate attention.  Our systems become overwhelmed, and our ability to pay attention to any one thing is fragmented.  To cope, we limit ourselves to noticing only superficial characteristics – of things and sometimes of people.  Sacred Object Meditation involves focusing on an item that has a special meaning for you. 
Please bring something that has a special resonance with you and touches your heart in some way.  It can be anything from a picture to a flower to a rock or piece of jewelry – your choice is purely a personal preference.   During the meditation, the object will be used as a focal point for your attention, to help you keep your mind in the present moment.  You will be guided to explore your object with all of your senses, giving every facet of it your full and complete attention.  And in this way, you will become open to the sacredness that exists in everything.
Singing Bowl Mindful Meditation*
(30 minutes)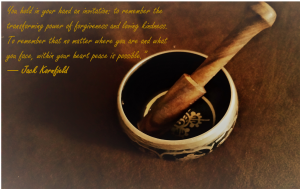 A Tibetan singing bowl produces sounds which invoke a deep state of relaxation.  These sounds are known to naturally assist you in entering into a meditative state.  Once in that state, you will be encouraged to practice present moment awareness, using your breath as an anchor.  Some initial guidance will be provided about how to redirect your attention from passing thoughts and distractions gently and kindly back to your breath, simply observing but not getting entangled in whatever arises for you.  There is no wrong way to do this practice – the idea is to simply notice what is happening, as it happens, without judgment.  This practice helps you learn to notice when you enter "autopilot-mode," so that you can catch it sooner each time your mind wanders away.  The sound of the bowl will help cue you to "check in" and bring yourself back to the present.  The meditation will end with the sound of the bowl "singing" and resonating with your mind and body.
Tour of the 5 Senses – A Mindfulness Meditation
In this "Mindful Sensing" meditation, you will increase your awareness of the "here and now" by becoming more connected with your body. Your tour involves isolating one sense at a time and paying close attention in a non-judgmental way to whatever comes into your awareness through that sense. Grounding and connecting to your body can calm a busy mind and help you be more present and open to "what is."
Yoga Nidra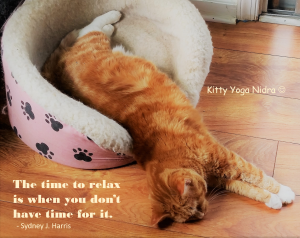 Also known as Yogic Sleep, this practice is simple yet can have profound benefits.  While you rest comfortably, lying on blankets and cushions, you will be guided systematically through a complete scan of your body, focusing on one area at a time, accompanied with an awareness of your breath.  The result is typically a very deep, restful, almost hypnotic state that serves to calm your nervous system.  You can use this secure, non-judgmental and accepting space as a window into yourself, if you choose to do so.  This is a space for you to explore whatever you most need in that moment.  Some people like to set an intention for the practice before they begin; the choice of how far or deep you want to go is always in your hands.
Yin Beginnings**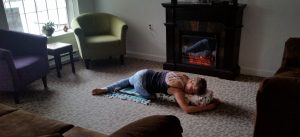 A little too much "Yang" in your life? Learn how to restore balance with Yin Yoga! Is your mind so caught up in everything that competes for your attention that you never seem to have any "down time"?  Our lives are filled with busyness and over-stimulation.   We are constantly on the run and on the go. Yin and Yang are opposite and complementary principles.   The ideal state of being is to honor and balance both sides.  With Yin yoga, the pace is slow.  Poses are held for five minutes or longer.  Physically, this practice allows you to stretch your connective tissue (tendons, fascia and ligaments), resulting in increased circulation in the joints and improved flexibility.  Mentally, Yin helps soften and slow your thought processes, inviting you to be kinder to yourself.  This introductory class is almost like having a private lesson (Class size limited to 5). Come with an open heart, leave with it filled.

Seed Program Investment Details
The space is "cozy," so class size is capped at 8- 10 (5 for Yin Beginnings**)
Pre-registration is required to secure a space (online or call)
The investment for any Single Class/Drop-in "seed" offering is $18 per class ($22 for Yin Beginnings)
We offer a 4-, 8-, or 10-pack of Seeds, which would allow you to attend any "seed" programs (Meditation, Yoga, or Mindfulness Classes) over a 3-month period (except Yin Beginnings*)
Most "seed" classes last for one hour and are offered on a rotating basis
**You might have noticed – the exception is Yin Beginnings. Class size is being limited to 5 participants so that all participants can have individualized attention. Alternatives for poses will be explored so you can discover what your body reacts well to – and what it doesn't like or want to do. This offering is appropriate for those who are new to Yin or new to Yoga, and who would like to try it – in a private, intimate setting. The experience is designed to be almost like having a private lesson. This opportunity is only being offered twice/ month.