Our Vision:
To cultivate and grow a community of "sprouters" who, in turn, will go out into the world and inspire the creation of even more positivity spirals. Together, we will put wonder and curiosity back on the menu of life – and open up a world of possibilities where people dare to dream big.


The goal:  LIVES FULLY REALIZED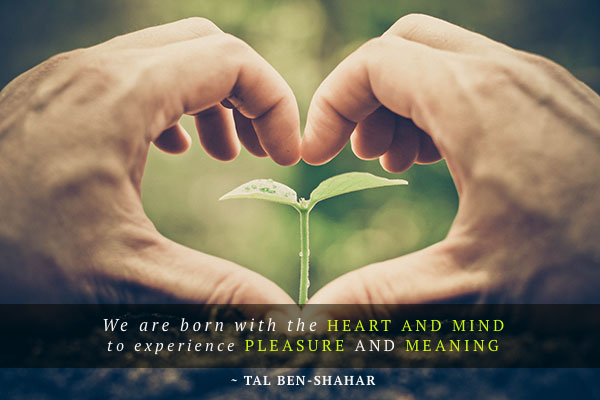 Our Mission:


To draw on the tools, strategies and ideas derived from research in the various disciplines that are known to promote wellbeing and happiness, and integrate them into a variety of experiences and programs designed to empower YOU to LIVE VIBRANTLY and SPROUT OUT LOUD.
As part of our mission, we will work hard to…
Connect people

– to themselves, to others, and to ideas that will help raise them up

Create a welcoming place

where people explore their thoughts, "dig around" in their inner garden, weed out what no longer serves them, and identify & nurture what feeds them

Help you slow down

and peel back the layers of fast-paced living so that you can live more mindfully
Our Core Beliefs and Philosophies:
We humans are meant to live into our full potential with happiness and contentment; we are inherently worthy of love
You are not a problem to be fixed or an issue to be solved, like a 30-minute sitcom or an hour-long drama; you are a seed to be nurtured and tended with great care and attention
That seed of purpose – of talent – of passion — is already within you, waiting to be born
It's not about changing who you are now, but discovering who you really are deep inside the core of your being – and changing the outside to reflect the inside
New growth is precious, and needs to be held with respect and dignity as it struggles to break through and take root
"To see things in the seed – that is genius."  ~ Lao-Tzu
Transformation is absolutely possible
You CAN change your mind…literally. It is never too late
How you listen and express yourself makes a difference in how you understand and are understood
Connecting in a meaningful way with other humans is necessary – even for us Introverts
A full and meaningful life does not eradicate difficult emotions – instead, when we notice and accept them, learn from them, and integrate them, we grow from them – and they soften their hold on us


Our Promise to You:
You will be met with unconditional positive regard and a non-judgmental mind
All approaches and strategies offered in this practice for growing, thriving and resilience are grounded in theory, supported by research, and supplemented by the scientific study of optimal human functioning (also known as positive psychology)
We will support your growth, offer you options, and help you identify and expand your possibilities; we will not tell you what to do or advise you as to how you "should" live your life. The choice is always yours to make
Whatever you share will be heard compassionately and held in confidence. We respect your privacy and appreciate your openness