____________
Compassion & Communication
We need more compassion in this world – in our lives – with our loved ones.  With ourselves.
I am just finishing up The Compassion Course Online (described below) from last year, and I highly recommend it.  It is a wonderful experience… I am considering doing it again.
This course is being offered by the New York Center for Nonviolent Communication, and the work is based on the teachings of Dr. Marshall B. Rosenberg.
Just a note – I do not receive anything from NYCNVC other than the joy of sharing this offering with other humans.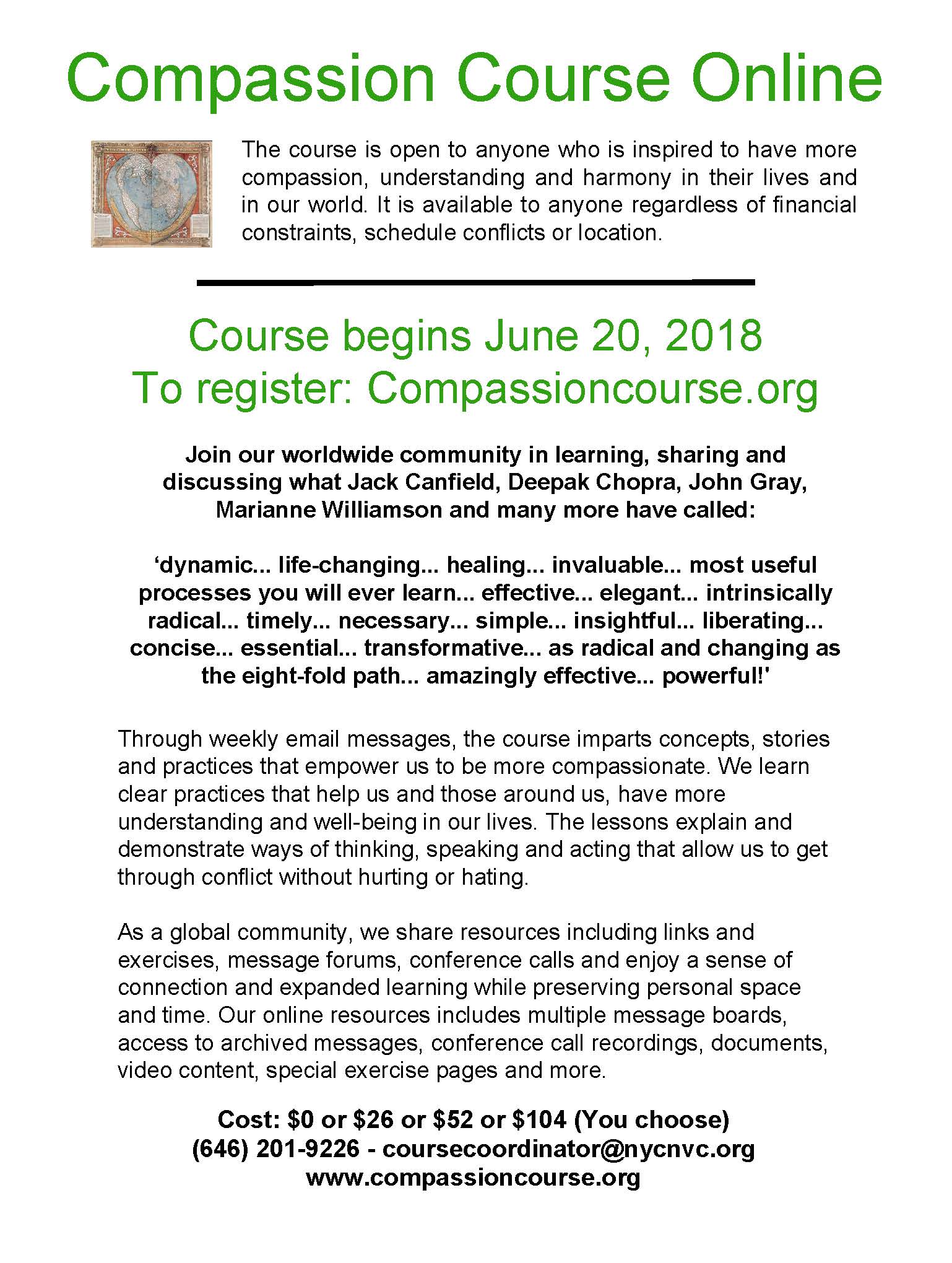 ____________
Positive Psychology
Oh my goodness!  I am honored to be "spot-lit" by the Wholebeing Institute!  I am so grateful for the education and support I received from this wonderful organization!  Their Certification in Positive Psychology course gave me the idea and the courage to start Why Not Sprout?!
Find out more about The Wholebeing Institute and all they have to offer.
____________
The Importance of Breath
Great article about WHY working with your breath helps you calm down – from Forbes magazine.  In case you were wondering, we have the key to calm – and it's been under our nose all this time.