lansdale, pennsylvania 19446   /  
610.222.0700


wonder. grow. thrive.  BE FULLY ALIVE!
People are meant to live into their full potential — to thrive, not just to survive —
regardless of where they are planted.  Designed for individuals and small groups, we offer:
Coaching for a full life – Mindfulness, Meditation, Character Strengths, Values, Compassionate Communication & Grounded Positivity
Mindfulness Workshops & Meditation Circles
Thought-provoking programs for self-discovery and positive growth
Private groups are welcome and encouraged!
Many of our programs can be shared at a location of your choosing – ask about our new "to go" menu!
Change can be daunting-you do not have to do it alone
This is your life.  Be present for it.
Why Not Sprout?! is…
An Invitation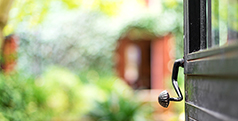 Come create something new in your life — grow as you were meant to, and show up in the world in a way that feels right for you.
Welcome to Why Not Sprout?!
A Welcoming & Supportive Space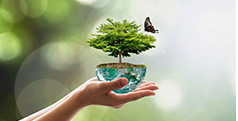 We encourage you on your journey of self-discovery, and stand with you as you turn over your inner soil and shine a light on the seeds of possibility within you.
About our space.
A Garden of Ideas & Experiences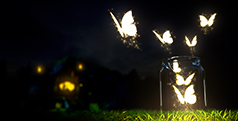 Explore a variety of experiences and programs designed to empower YOU to LIVE VIBRANTLY and SPROUT OUT LOUD.
Explore our offerings here!
Wendy's Warriors is once again on the march, raising $$ and educating humans for the Foundation of Women's Cancer.  We want to beat last year's record-setting fundraising amount of $28,355 … Can we hit $30,000 this year?
UPDATE: Thoughts and prayers are still needed… 
Background:  Wendy's surgery on March 6, 2019 was not without its challenges.  The cancer was more invasive than suspected, and beyond what had been originally planned (removal of her spleen, two spots on her liver, and some pesky lymph nodes), she also had ~50% of her diaphragm removed and resected.  This was pretty "gob-smacking" news.  After some scary cardiac-related complications, she began to heal and mend – and for those of you who know her, yes – she is still able to sing!  In her words, she often felt like someone had been "spelunking" inside of her.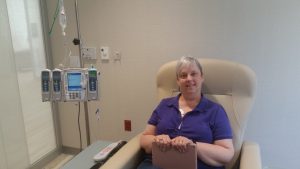 On May 21, 2019, what was supposed to be a "new normal, clean baseline scan" instead revealed some new spots.  So… she underwent yet another round of chemotherapy –  the 5th round altogether.
UPDATE:  Unfortunately, some pretty severe side effects resulted in an early end of that treatment after 3 of the 6 planned infusions.  Booo!  So on Monday, September 9, she begins yet again another, different chemo protocol… now the 6th round alrogehter!  And with all this going on, Wendy has agreed to be the chair of the 2019 race this year!  She is an amazingly strong human, her spirits remain high, and she continues her mission of raising money to eradicate cancer.  Let's work together to support more research, clinical trials, early detection and treatments for women's "below the belt" cancers!  Scroll down to see Wendy's Warrior's fall events for ways that you can help!
The calendar (so far) looks like this:
First Friday's in Skippack: Sept 6 from 6-9 PM
We will be on the porch in front of S.A. Oliver & Company, Mercantile to raise awareness, tell you about upcoming events, and accept donations.  Stop by, say Hi and catch up!
Olce Pizza: Tuesday, Sept 10. Lunch: 11:30 -2:00 Dinner: 5:00 to 9:00.
Come enjoy delicious pizza at Olce's in Cedars, PA for lunch and/or dinner …eat in or take out…  and 10% of your purchase goes to the Foundation for Women's Cancer!  We'll be there, so stop on by and say Hi.
Dine and Dance: Saturday Sept 28, 6:00 – 10:30 PM.
Our FABULOUS, biggest and best fundraiser of the year! Come hear Midnight Revue, bid at the silent auction, participate in the raffle, enjoy good food and company.  All at Franconia Heritage. Admission is only $45 and includes dinner, dessert, beer and wine (and lots of DANCING!!!). Rumor has it that Wendy might be doing two numbers with the band, so come on out and celebrate life with us!  To purchase tickets, Click HERE!
Cooking for a Cause: Saturday, Oct 26, 6:00 – 9:00 PM.
This is our 4th year offering this event, and everyone always has a blast!  The menu this year is "Grillin' and Chillin'" – you'll be making (and eating) grilled Caesar salad, grilled fusion chicken and grilled smashed potatoes. Appetizers & Sangria are included, and you are invited to bring along your favorite bottle of wine (or beer!) The location is Really Cooking with Robin and is easy to get to from anywhere in the Philadelphia / Delaware valley area – it is right off of the Blue Route/PA Turnpike near Plymouth Meeting.  Cost is $75 and includes all of the food and fixings, the lesson… and a portion is donated to Wendy's Warriors.  You can make your reservations HERE, or call Robin at 484-674-7748
Can't make any of these events and still want to contribute?  You can donate at https://runsignup.com/lindawiesinger19.  All gifts are tax deductible and will be attributed to Wendy's Warriors (in our quest to once again be the top fundraising team).  If you prefer to send a check, make it out to the Foundation for Women's Cancer, put "Wendy's Warriors" in the memo line.  Respond to this email and I'll send you Wendy's home address so you can send the check.
Spread the word, share this email, follow us on Facebook – and send lots of prayers. (https://www.facebook.com/wendyswarriorslansdale/).
Many, many thanks for your continued support!
We sprout people, not plants!

Now it's fall … and you might have landed here because you had something more plant-based in mind!  We want to help you out – because growth of all kinds is healing.

Looking for gardening information? Want to try your hand at growing something or participate in fun fall-based workshops?  Check out Floral & Hardy in Skippack, PA (610.584.0797).  They offer classes, tips and personal service
Looking for someone who can help you put your garden to bed for the winter?  Maybe you're ready to design and install hardscaping?  Try Troemel Landscaping (you can reach out to David Bilyk directly at 215.939.6710, Dbilyk04@gmail.com – he has taken over the helm since Mike's too-early departure from us)
Looking to grow, prepare and eat your own sprouts?  Maybe learn a different approach to eating healthily?  Reach out to Lisa Scarborough through Facebook (Search for Beauty of Ayurveda) or through Root & Form.  She is a wonderful, intuitive and compassionate Ayurvedic practitioner and counselor, and she can help you eat and live in ways that best support your dosha.  Don't know what that is? Ask her!  And Root & Form can handle those pesky hair-related "roots" (wink wink, nudge nudge) with organic-based, healthy treatments for you!

Note:  Why Not Sprout receives no monetary compensation if you contact any of these places – suggestions are made with the intention to be helpful and to serve forward good will for people and businesses that have been of service to us.
Bring your curiosity, an open mind, and a willingness to grow.