wonder. grow. thrive.  BE FULLY ALIVE!
People are meant to live into their full potential — to thrive, not just to survive —
regardless of where they are planted. 
__________________________________________________________________________________________________________
We sprout people, not plants!
You might have landed here because you had something more plant-based in mind!  We want to help you out – because growth of all kinds is healing.  Scroll to the bottom of this page for some potentially helpful links.
__________________________________________________________________________________________________________
Be Still mindfulness meditation and reflection.  Fridays at Noon on Zoom.
There is still time to register for Season 2, which will end on June 10, 2022.  There is no charge for this offering; registration is required to receive the Zoom link.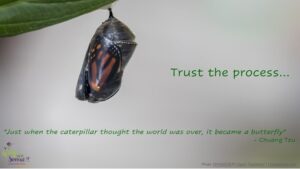 You might be wondering… Why on earth would I want to be mindful NOW?
What good is present-moment awareness in these crazy times? I'd rather be anywhere else than "here" right now.
These are common questions and legitimate human feelings. We are not very comfortable with transitional periods and upheaval. Somewhere along the line, we began to believe that we "shouldn't" feel any uncomfortable emotions. Our tendency is to look backwards to times we are sure were better, or look forward to the possibility of a better time in the future. Seems we prefer to be anywhere but where we are. That can be a problem – because we miss out on so much.  Life is a process.  Our feelings will rise and fall, come and go.  We will be uncomfortable.  We will change, morph and transition.  We will struggle.  And some of that process will be painful.  If we are not mindfully aware of ourselves in this present moment, we might miss the transformation.  Our own metamorphisis.  We might not appreciate how far we have grown – how resilient we have become.
Even in our darkest, most stressful moments, there is a seed – a spark – a light.  A process is unfolding that we know nothing about.  We need to be still so we can hear that voice and understand.
No live chats, side conversations or distractions – just you, the voice of the leader (me), and an inspirational visual to unite us.  Every Friday at noon, through June 10 (on Zoom).
Enticed?  HERE'S more information
__________________________________________________________________________________________________________
Staying grounded and present is especially needed in these uncertain times. 
To support you on this journey, Why Not Sprout?! offers:
Personal coaching and mentoring

Mindfulness Workshops & Meditation Circles

Thought-provoking programs for self-discovery and growth 
Everything we do is rooted in mindfulness, meditation, character strengths, values, compassionate communication, grounded positivity, and other science-based approaches.
We are entirely virtual at the moment, and one-on-one coaching or small broups via Zoom is available.  Give me a call!  610.222.0700 or drop me a note at linda@whynotsprout.com.
Change can be daunting-you do not have to do it alone
This is your life.  Be present for it.
Why Not Sprout?! is…
An Invitation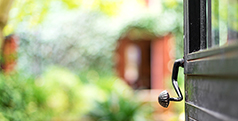 Come create something new in your life — grow as you were meant to, and show up in the world in a way that feels right for you.
Welcome to Why Not Sprout?!
A Welcoming & Supportive Space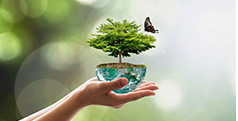 We encourage you on your journey of self-discovery, and stand with you as you turn over your inner soil and shine a light on the seeds of possibility within you.
About our space.
A Garden of Ideas & Experiences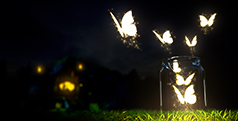 Explore a variety of experiences and programs designed to empower YOU to LIVE VIBRANTLY and SPROUT OUT LOUD.
Explore our offerings here!
We sprout people, not plants!

You might have landed here because you had something more plant-based in mind!  We want to help you out – because growth of all kinds is healing.

Looking for gardening information? Want to try your hand at growing something or participate in fun fall-based workshops?  Check out Floral & Hardy in Skippack, PA (610.584.0797).  They offer classes, tips and personal service
Visit Living Hope Farm in Harleysville, PA if you are looking for fresh organic veggies, eggs & stuff – or maybe looking for a place to volunteer and help out!
Enjoy reading about nature?  Check out this wonderful book Spring Processional: Encounters with a Waking World by Craig Newberger!  You'll find more information about the author and links to purchase the book HERE 

Note:  Why Not Sprout receives no monetary compensation if you contact any of these places – suggestions are made with the intention to be helpful and to serve forward good will for people and businesses that have been of service to us.
Bring your curiosity, an open mind, and a willingness to grow.
Connect with Why Not Sprout
Enter your email to stay connected to what's sprouting SOON!