lansdale, pennsylvania 19446  / 1580 Morgan way, lansdale pa 19446  /  
610.222.0700


wonder. grow. thrive.  BE FULLY ALIVE!
People are meant to live into their full potential — to thrive, not just to survive —
regardless of where they are planted.  Designed for individuals and small groups, we offer:
Life coaching – Character Strengths, Values & Positivity
Mindfulness Workshops & Meditation Circles
Thought-provoking programs for self-discovery and positive growth
Private groups are welcome!
Some programs can be shared at a location of your choosing – ask about our new "to go" menu!
Change can be daunting-you do not have to do it alone
This is your life.  Be present for it.
We have moved to Lansdale.  We ask your patience during this transitional time. Our hours are by appointment only.  Questions?  Call us! 610.222.0700.
Why Not Sprout?! is…
An Invitation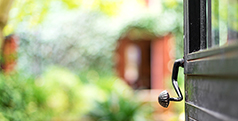 Come create something new in your life — grow as you were meant to, and show up in the world in a way that feels right for you.
Welcome to Why Not Sprout?!
A Welcoming & Supportive Space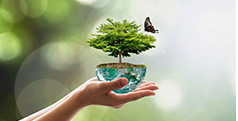 We encourage you on your journey of self-discovery, and stand with you as you turn over your inner soil and shine a light on the seeds of possibility within you.
About our space.
A Garden of Ideas & Experiences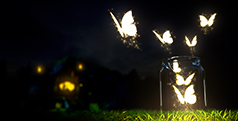 Explore a variety of experiences and programs designed to empower YOU to LIVE VIBRANTLY and SPROUT OUT LOUD.
Explore our offerings here!
We are excited to be presenting a workshop at the Ambler Library on November 13, 2018!
How Full is Your Bucket?
FREE TO THE PUBLIC–  6:30PM (refreshments at 6:15) — JUST CALL THE LIBRARY TO RESERVE YOUR SPACE! 215.646.1072.  Click HERE for the address and directions.
Research shows that directing our attention to what is positive in ourselves and others is essential to maintaining well-being, building resilience, and gaining perspective.  This is often easier said than done.  In this workshop, we'll have some fun – meet new humans – and use our creativity (and our Playdough) to design our very own buckets.  We'll explore some findings from the fields of positive psychology and mindfulness, and we'll learn some concrete ways to fill our buckets.  You'll leave with a full bucket – and a full heart.
I still have my  personal bucket that I created during a similar exercise two years ago.  It is held together with scotch tape and looking rather ratty;  I still find it uplifting to read the notes inside whenever I need a boost.
Bring your curiosity, an open mind, and a willingness to grow.