4039 skippack pike   /   p.o. box 967   /   skippack, pennsylvania 19474   
610.222.0700


wonder. grow. thrive.  BE FULLY ALIVE!
People are meant to live into their full potential — to thrive, not just to survive —
regardless of where they are planted.  Designed for individuals and small groups, we offer:
Life coaching – Strengths, Values & Positivity
Mindfulness Workshops & Meditation Circles
An assortment of Guided Meditation & Contemplation Classes
Thought-provoking programs for self-discovery and positive growth
Private groups are possible.  Some programs can be shared at a location of your choosing.
Change can be daunting-you do not have to do it alone
This is your life.  Be present for it.
Why Not Sprout?! is…
An Invitation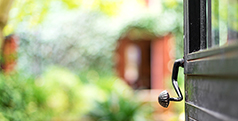 Come create something new in your life — grow as you were meant to, and show up in the world in a way that feels right for you.
Welcome to Why Not Sprout?!
A Welcoming & Supportive Space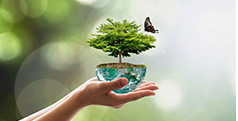 We encourage you on your journey of self-discovery, and stand with you as you turn over your inner soil and shine a light on the seeds of possibility within you.
Visit our space.
A Garden of Ideas & Experiences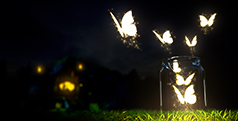 Explore a variety of experiences and programs designed to empower YOU to LIVE VIBRANTLY and SPROUT OUT LOUD.
Explore our offerings here!
Now Forming… Mindfulness Meditation Summer Circles

Thinking about starting a Mindfulness Meditation practice?  Want to understand what mindfulness is all about?  Looking for an opportunity to nurture and deepen your practice?
Intrigued? Find more information HERE.
Featured class…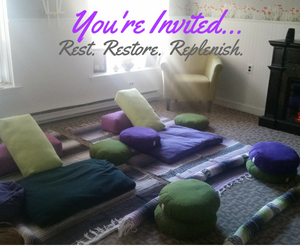 "Self care is not selfish.  You cannot serve from an empty vessel." – Eleanor Brownn
Rest. Restore. Replenish
Join us in a special class designed to relieve stress, still your mind, and calm your body.  You will feel hugged and cared for as you enjoy this blend of mindfulness, meditation, and supported positions lovingly borrowed from restorative yoga.   This one-hour class is offered every Wednesday  at  10:30 am AND at 6:30 pm.  Click HERE to find out more  (class list is in alphabetical order) or HERE to register.
Bring your curiosity, an open mind, and a willingness to grow.